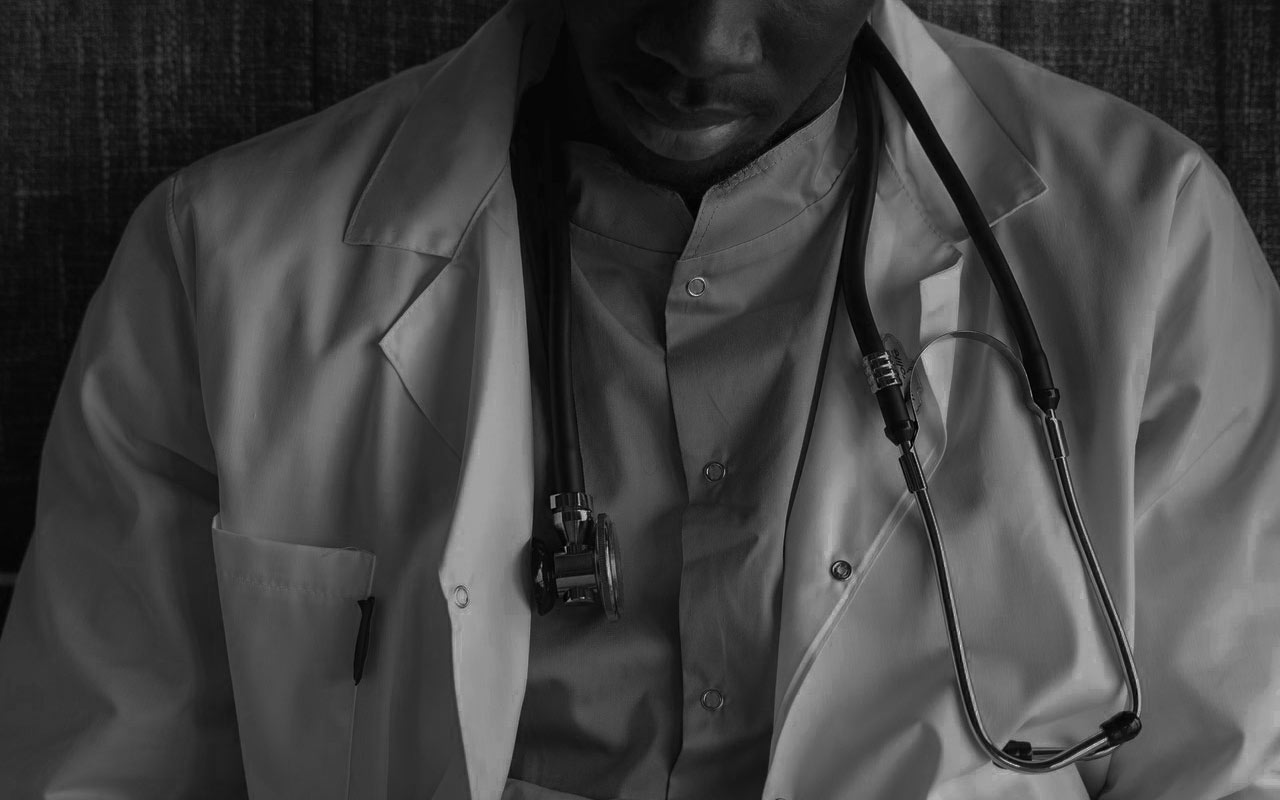 By Leslie Williams  |  March 5, 2021
Despite advance warning and gloomy predictions, the eruption of the COVID-19 pandemic caught governments and healthcare systems completely by surprise. On a global level, few were truly prepared for the public health emergency that followed. Disaster preparedness strategies were inadequate, emergency plans ineffective or incomplete, and medical supplies insufficient to meet the skyrocketing demand.
Here in the US, the Defense Production Act – typically used only during wartime – made federal supply stores available as manufacturers of all types stepped up to produce desperately needed supplies. Ford and General Motors worked to assemble simple but effective ventilators. Distilleries started producing hand sanitizer instead of bourbon, and firearm manufacturers like Ruger, Taurus and Sig Sauer shifted production schedules to fabricate masks and other PPE. Within weeks of COVID's arrival in the US, diagnostic manufacturers began to speak of the imminent release of screening and PCR test methods that would allow clearer identification of positive patients and talk of a vaccine started shortly thereafter.
This tsunami of devices and test methods and protective equipment being produced still required some measure of regulatory oversight prior to use, and federal regulators were quickly overwhelmed. The declaration of a public health emergency allowed the FDA to mobilize its Emergency Use Authorization (EUA) protocol on a broad scale, facilitating the availability of "medical countermeasures" needed to fight the pandemic.
But an EUA was never intended to approve products for long-term use, so what happens to all those pandemic supplies once the public health crisis ends?
Emergency Use Authorizations – Who, What, and When?
Simply put, an Emergency Use Authorization allows previously unapproved medical devices, drugs, or products to be used in an emergency for the diagnosis, treatment, or prevention of serious and/or life-threatening disease. An EUA may also allow the previously unapproved (off-label) use of a device, drug, or product for the same emergent reasons.
The decision to allow the use of EUAs is made by the Secretary of Health and Human Services (HHS) based on input from the National Institutes of Health (NIH) and Centers for Disease Control (CDC) and after the Secretary declares that there is a domestic or public health emergency – or significant potential for same – involving a chemical, biological, radiological, or nuclear (CBRN) agent that is threatening national security or the health and safety of US citizens.
Once all the bureaucratic boxes have been checked, the FDA Commissioner is free to grant EUAs to medical products and uses that have not been previously cleared, approved or licensed under the Food, Drug &Cosmetic Act (FD&C) or Section 351 of the Public Health Services Act (PHS). Devices are granted an EUA based on effectiveness, the risk-benefit analysis, and lack of a suitable alternative on the market.
But while the process to allow EUAs is long and complex, the approval of appropriate medical devices and products is often surprisingly brief, and that can be both a blessing and a curse for manufacturers.
Let the Games Begin!
The impact of the Emergency Use Authorization on the medical product and in vitro diagnostics industries has been likened to the great Oklahoma land rush of the 19th century. The government legislated tremendous opportunity – land in 1892 and federal funding in 2020 – and hordes of hopeful beneficiaries crowded the starting line, waiting for the chance to grab their piece of the proverbial pie.
It's a legitimate comparison. Once the medical supply shortages became clear, and the Coronavirus Aid, Relief, and Economic Security (CARES) Act earmarked $140 billion for the overburdened healthcare system, manufacturers came forward in droves to put forth their devices for consideration. Ventilators, drugs, therapeutics, masks, and other supplies from all corners of the globe were submitted for EUA review.
The FDA, rightfully fearing a regulatory free-for-all, quickly released the first of a series of guidance documents defining the EUA application requirements for medical products. The data required was not as extensive as that for a standard 510(k) submission, but still contained the usual suspects, including:
Description of the product and its intended use
Information on the product's FDA approval status (past or present)
Description of the unmet need the EUA would address
Details on product safety, effectiveness, and risk-benefit analysis
Information on the quantity of product available, as well as surge capacity
Despite these guidelines, there were issues with the quality of products released to the market, and FDA had to backtrack and start putting some manufacturers on their no-fly list. 212 different hand sanitizers were found to contain methanol, which proved fatal to people who had ingested it. Masks were particularly troublesome, and millions of fake N95 and NIOSH-certified masks were approved and later found to offer no actual protection against droplets or aerosols.
Similarly, by the time the parade of diagnostic testing kits began streaming into the FDA, many in the industry felt the agency was largely rubber-stamping applications. Real-world performance data seemed to support the perception of a conveyor-belt approach, with several methods demonstrating sensitivity and specificity values in the field that were much lower than the package insert indicated – even those developed by established IVD vendors.
These unfortunate lapses led the FDA to revise the EUA testing requirements for masks several times, until the amount of testing needed for authorization was the same as that for a full 510(k), minus biocompatibility testing. These changes served to keep fake masks out of the market but also reduced the number of legitimate companies interested in making masks, simply due to the expense involved.
Now, as the pandemic shows signs of waning and the supply crisis has abated, FDA has started introducing controls that exist for full 510(k) submissions such as the Refuse To Accept (RTA) process in the case of IVDs. Applicants who don't have a robust, complete application can now expect their submission will not even be reviewed until all gaps are addressed. This has left some manufactures without a product to launch and a budget line item to explain. For those who get through the process, products granted authorization cannot by law remain on the market once the public health emergency ends.
What Happens Now?
So what are the options available to manufacturers with an EUA product on the market?
There are really only two choices – remove the product from the market or go through the traditional 510(k) submission process and hope for FDA approval. It is expected that:
Products found to be substandard may be recalled – if not already
Manufacturers outside the US won't be auhtorized to import most PPE without potentially obtaining 510(k) clearance beforehand
Product on the market may only be allowed to remain if a full 510(k) is forthcoming
EUA-only manufacturers will face another post-COVID challenge when FDA reinstates onsite QMS and GMP inspections. These routine facility inspections may have been the bane of many a manufacturer's existence, but they helped ensure that manufacturers were complying with the regulations, maintaining their quality systems, and adhering to good manufacturing practices. Pop-up manufacturers were free to do as they pleased during the pandemic but may find themselves faced with a binder full of 483 violations once the FDA inspections begin again.
Forward-thinking companies taking a strategic approach to their EUA applications may have been slower to market during the pandemic but will likely win out in the end. These companies understood the value of a long-term vision compared to a short-term windfall and may be the last medical devices standing in the post-COVID months and years, thanks to diligent adherence to regulatory standards and compliance documentation.
The FDA has done what it could to manage the unprecedented challenges faced during the pandemic, but don't expect the backlog of product submissions, inspections and other routine or activities to clear any time soon. Manufacturers will still face delays in getting products approved, so will need to apply a calculated approach to their product development timelines and go-to-market strategies.